Hello my friends.  Happy February!
I'm sketching and painting faces all month.  What joy!
I'll be sharing all 29 of the faces a create for this year's February 29 Faces art challenge.  I love, love, love this challenge.
I'm so excited to share my first face.  I painted her after doing one of Life Book 2016's lessons, on releasing your inner child, relaxing and letting go while you create.
I really like her.  She was painted with acrylics on top of collage.  I wanted to use colors I don't normally use in my work and which aren't normally used for skin tones.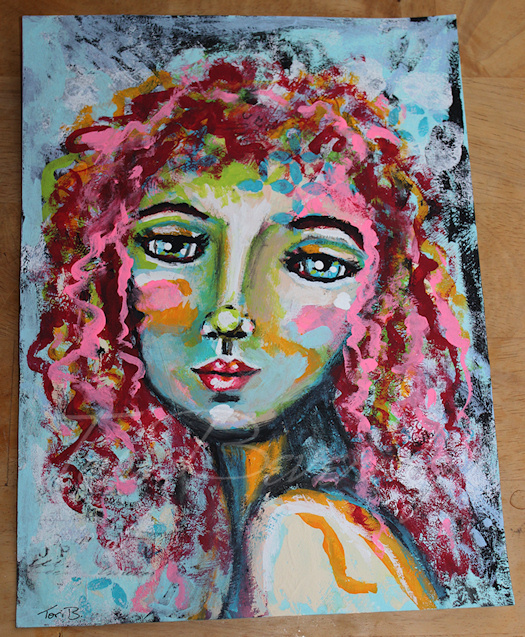 There are quite a few layers of paint, as I didn't sketch her out first but simply painted and let her develop, which meant I would paint out some parts that I didn't like and then repaint on top of them.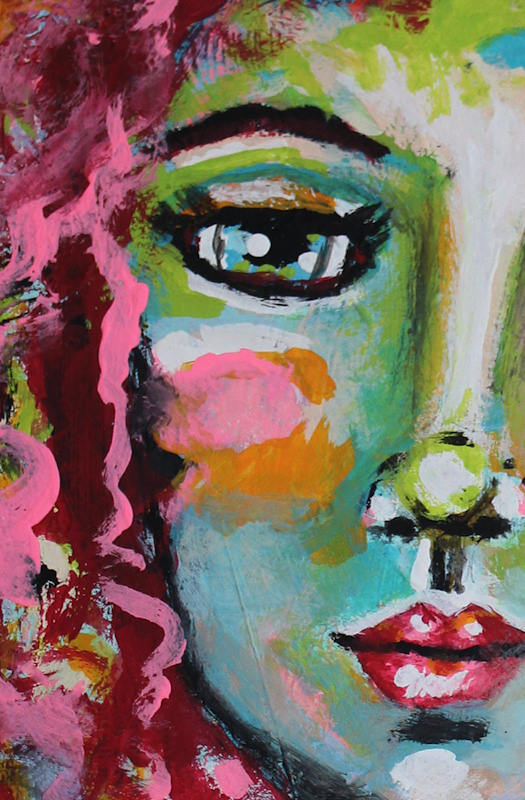 I like all the colors and layers peeking through.
I've started today's face.  Here's the sketch of it.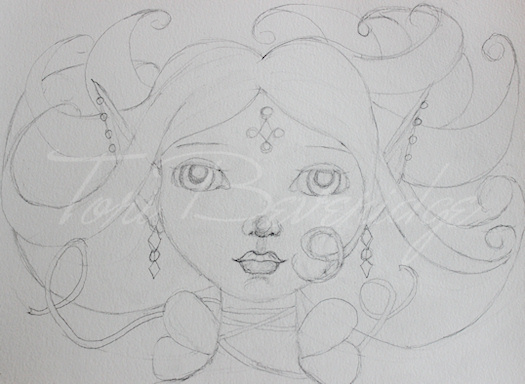 She's all ready to be painted and my supplies are calling to me to get started.
I'll see you back here tomorrow with the painted version.