What a busy week!  How was your's?  I'm hoping it was wonderful and that you're all set to have a fabulous and relaxing weekend.
In between all the busy stuff that life throws at us, I did some doodles and a couple of quick little postcard size paintings.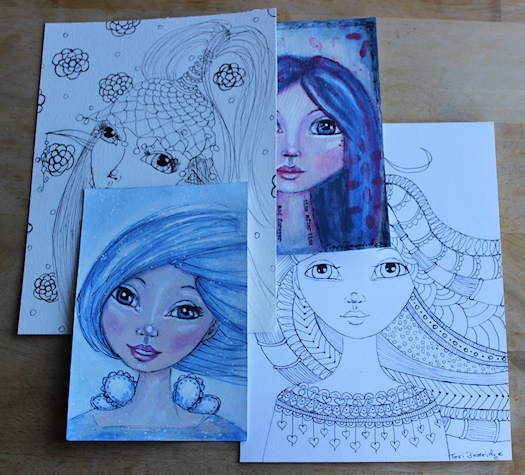 The doodles were done on two separate occasions, at night, while watching television.  I was lost in doodling and don't even remember now what I was watching.