Out here, where I live, I don't have to go much further than outside my own door to find beautiful wildflower meadows.
So it doesn't surprise me that….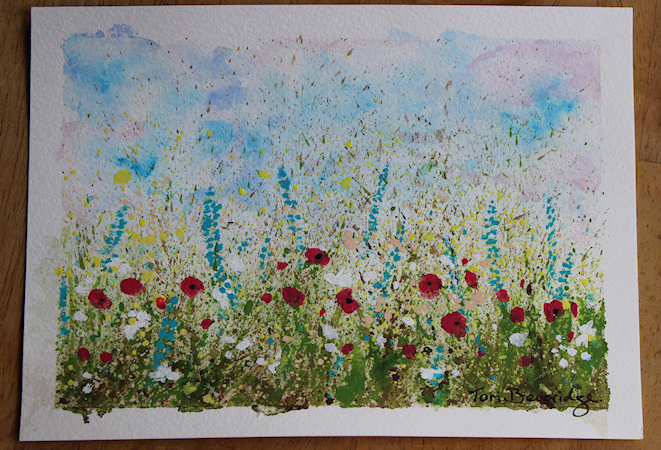 I've gone wild for wildflowers!
Seriously.  Once I started painting these I couldn't stop.  I blame it all on the Facebook mail art group that I am a member of, as one of the latest art swaps that I participated in was to create splatter paint flower gardens.  Splatter?  Oh I can splatter.  I splattered so much my splatters went wild and turned into meadows, and I love them.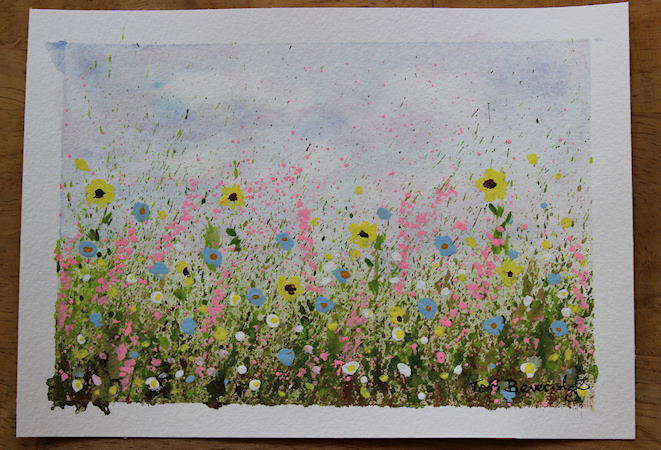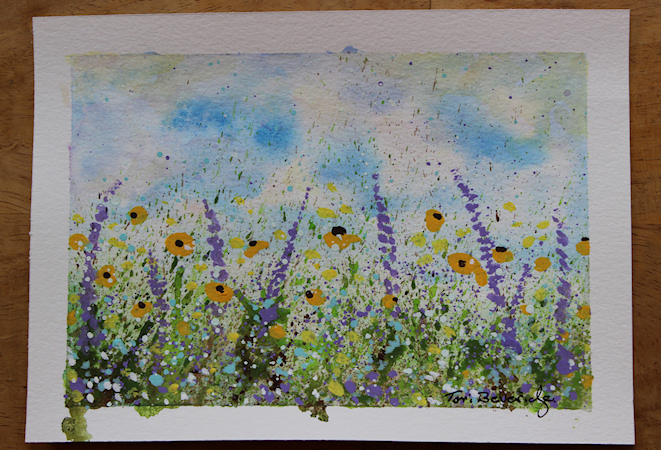 I love how the splatters make the paintings feel alive with movement.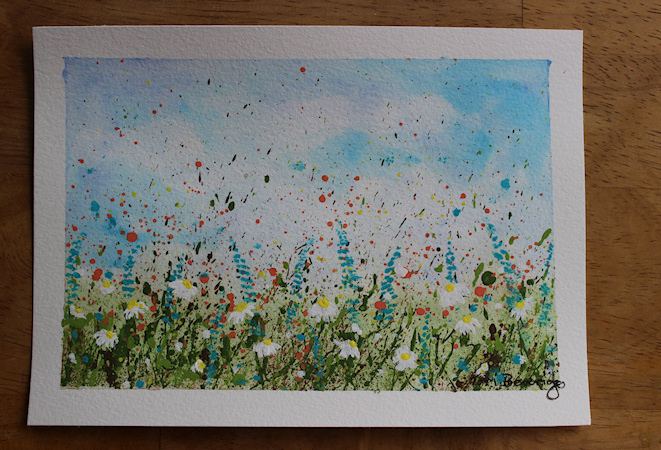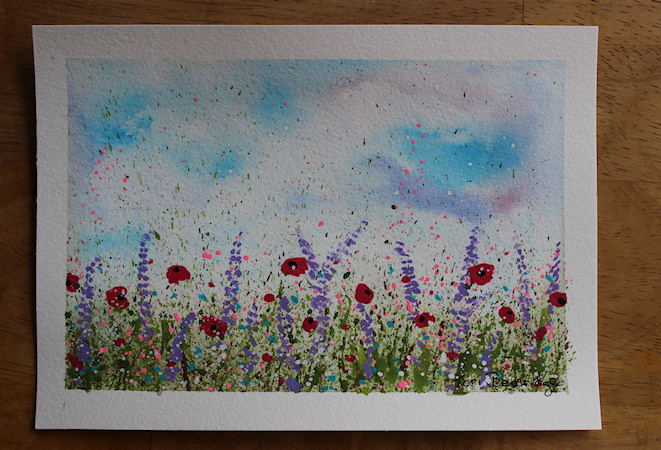 All of the paintings are 5×7 and were done with watercolor and acrylics on 140 lb cold press watercolor paper.  Three are already spoken for.  I know they'll bring a part of my world to their new owners.