Here is a colorful, messy acrylic painting which I painted while trying to follow Tracy Verdugo's lesson in Paint Your Heart and Soul 2018.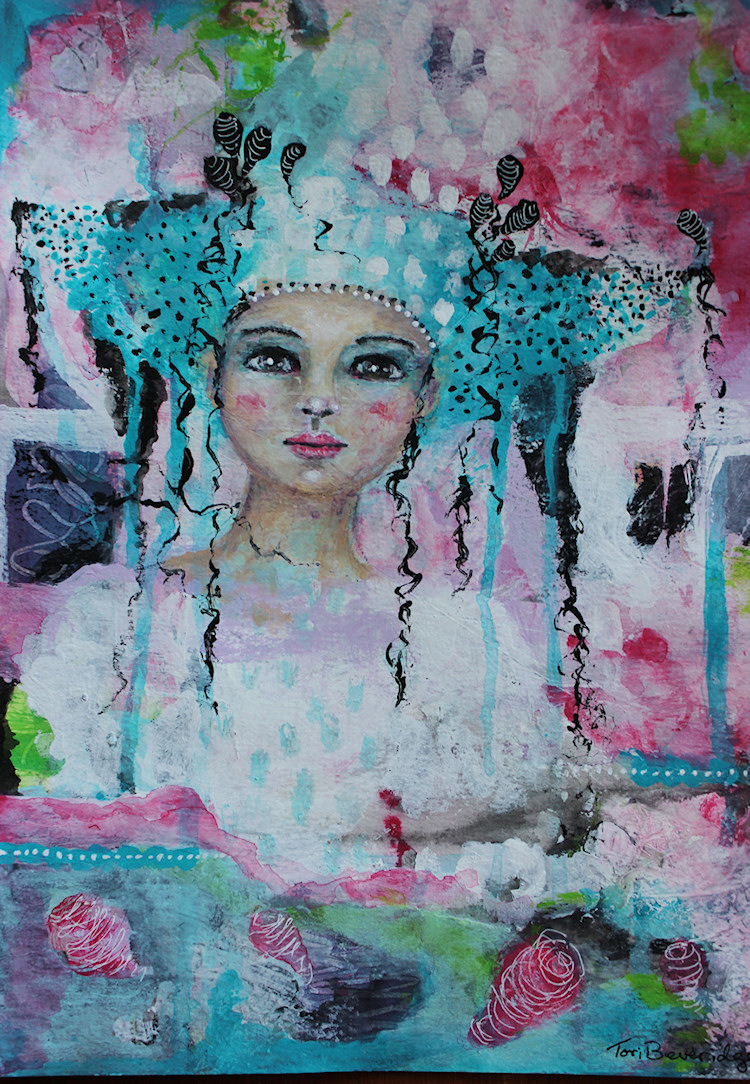 I really like the girl and love the way her hair and headdress turned out.  The background wasn't totally successful. (backgrounds are always hard for me)  It is far too messy and chaotic for my taste, but somehow no matter how much I tried to cover up the chaos, I kept bringing it back in another layer.  Maybe it's something I had to get out of my system.  I hope so.  Lots of lessons learned though and that's important.
I made a cropped version, turning it into an 8×8 instead of an 8×10 and it made a big difference to me.  I like it better.