Hello friends!
Yes, I am still here and I am still making art and I am so so happy to see that you are here too!
Sending you all some love this afternoon via this sweet, sketchy, little fairy mixed media painting, which was prompted by two words I pulled out of my Word Bowl.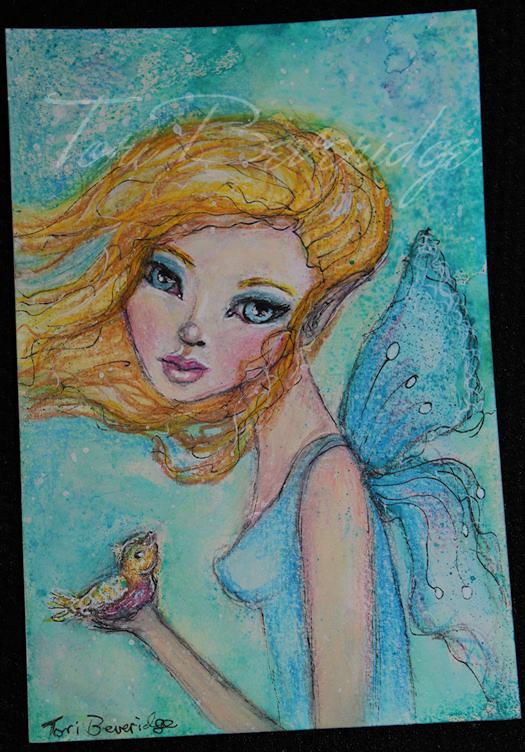 1
a : chiefly Scottish :  fated to die :  doomed
b :  marked by a foreboding of death or calamity
2
a :  able to see into the future :  visionary
b :  marked by an otherworldly air or attitude
c :  crazy, touched
3
a :  excessively refined :  precious
b :  quaintly unconventional :  campy
1
a :  a piece of property found (as washed up by the sea) but unclaimed
b plural :  stolen goods thrown away by a thief in flight
2
a :  something found without an owner and especially by chance
b :  a stray person or animal; especially :  a homeless child
The title can speak of both the dear little birdie and the fairy. and the only definition that I see above that I would think does not apply to this painting would be that of calamity or forboding.  I will let each of you interpret the painting's story as you see it.
Close Ups: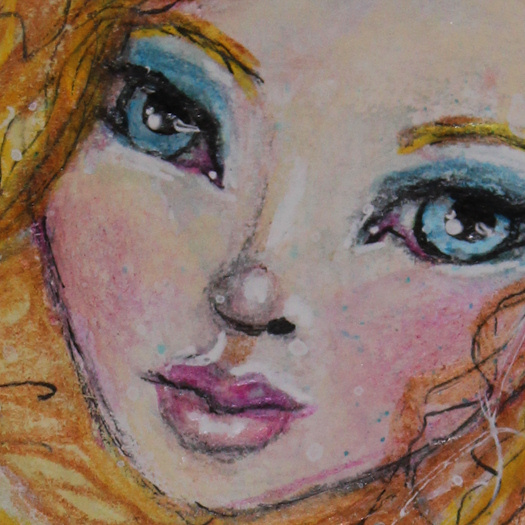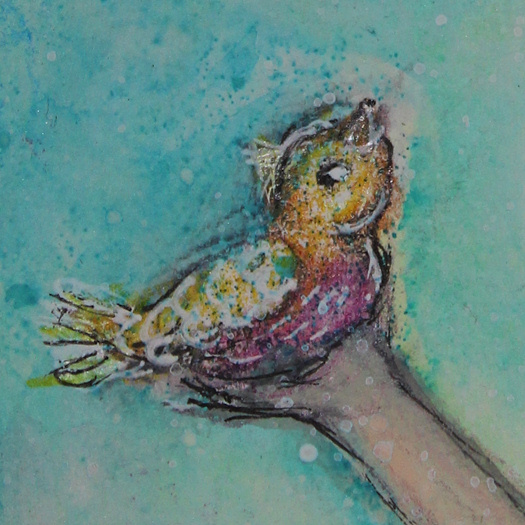 Thank you for stopping by.  I hope the rest of your day is wonderfilled.