From My Word Bowl – Week 4
This week, the words from my word bowl worked very well together and I was instantly inspired to paint a thoughtful, gentle face.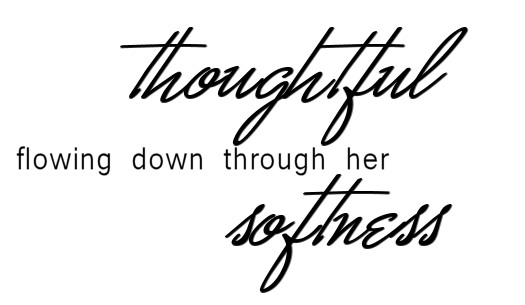 Instead of reaching for a blank canvas or piece of paper, I instead looked through my "terrible" art pile. This is a pile of unfinished art that had taken some kind of wrong turn during the creative process. Some are backgrounds I am not keen on, some are figures or faces that weren't turning out at the time. Instead of throwing these pieces out, I keep them. Every so often, like today, I pull one out and paint over it. I always end up loving the results.
I wish I had thought to photograph what I painted over, but I didn't think at the time that I would be sharing this little story with you. It was a very busy and colorful background, with bright greens and pinks, lots of stamping and I had cut out flowers and circles from a very well used under paper and collaged them down and then doodled over them and around them.  You can see the outline of them on her face below.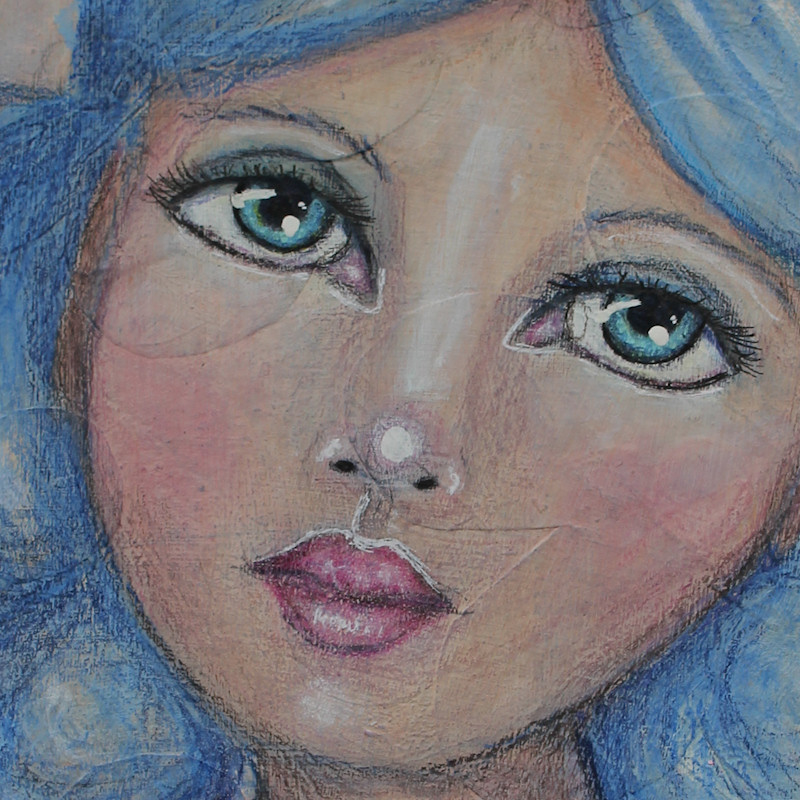 I brayered gesso over everything a few times to mute it and then used my neo color II crayons to bring some color back to the background, roughly laid in the face and hair and then painted her with acrylics. Details were done with ink and pencil crayon.  The ribbon was drawn in using the flower outlines as a little extra detail.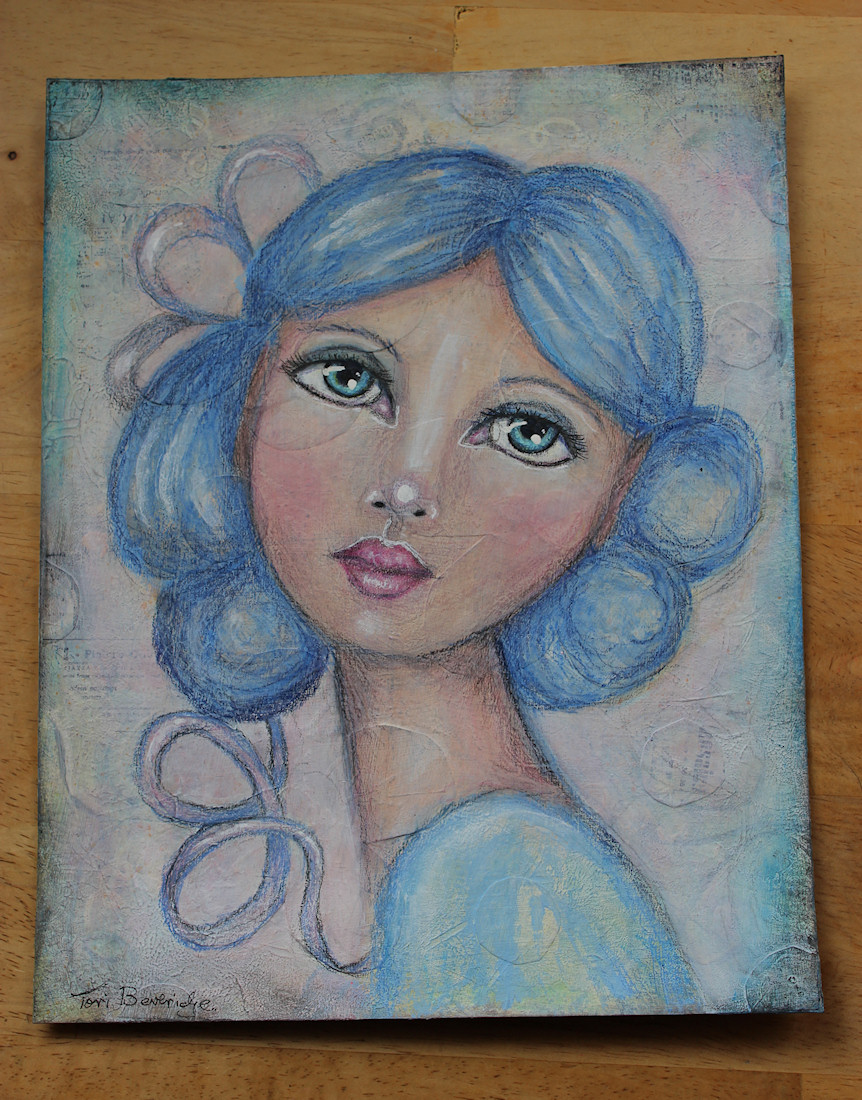 I am so happy with the results and love the texture peeking through.
If the words from my word bowl inspire you to create something, please leave me a little note below.