Two Girls
Two Girls is the result of this week's Life Book 2016 lesson with Jane Davenport and Tamara Laporte.  It really spoke to me because I am so comfortable with the mix or 'jam' as they called it of their two styles.
 We were asked to use limited supplies of our choice.  I chose pencil, black and white ink pens and watercolor.  I worked on 8 x 10 140 lb cold press water color paper.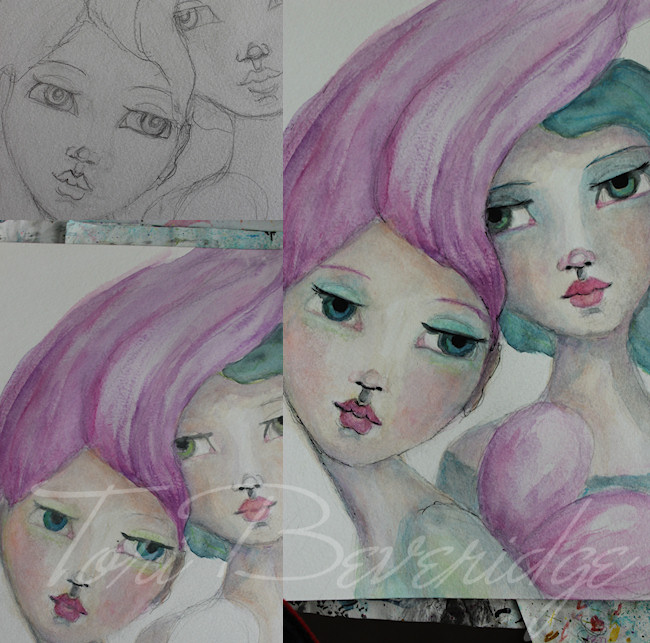 It was interesting to see the transformation in each face as the paint was added.
Here it is finished and scanned.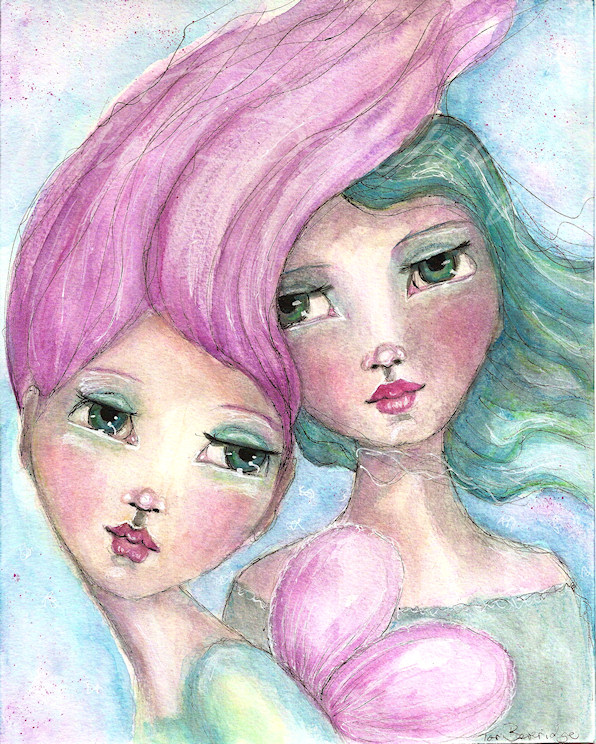 and…
some close up details for you…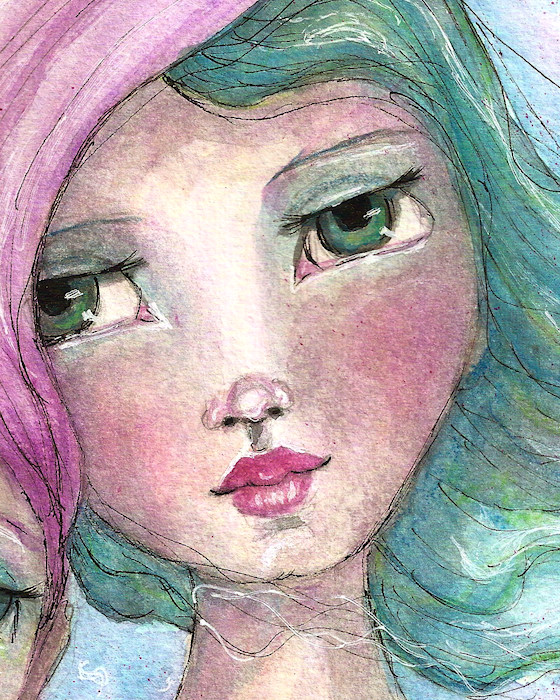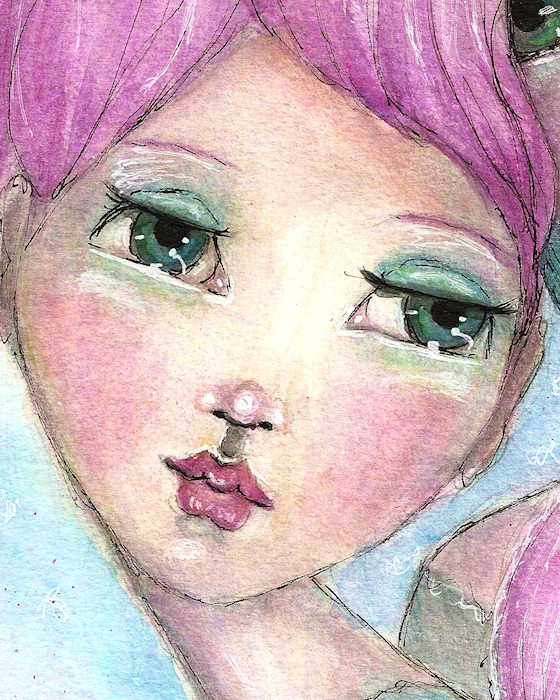 Supply List