Working with mixed media can sometimes make me feel very uncomfortable. I don't always like the messiness and the chaos that results. I like other artists' work, just not my own. It's way out of my comfort zone.  Occasionally I force myself to do it and accept the result. That happened with this week's art inspired by these words from my word bowl: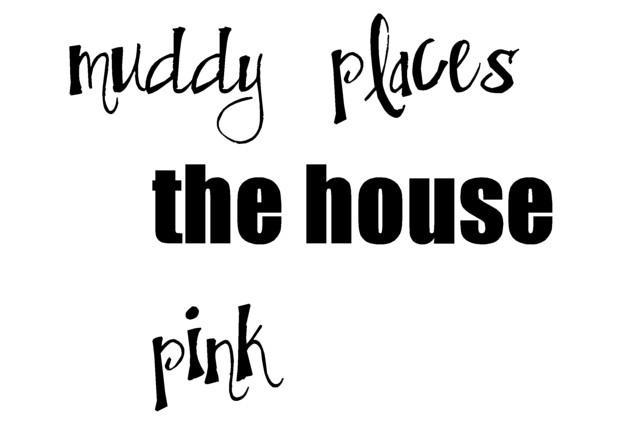 When I saw the words, 'muddy places', I instantly thought of all the mud I create when I'm stenciling, dripping, blending, and brayering multi layer backgrounds.  I decided I would be brave and do a multi layer, mixed media journal page and share the result with you, even if I didn't like it.  I do like the color 'pink' so that made me a bit happier.  ( I was already trying to talk myself out of it.) I would somehow work a house into the page.
I did it and I resisted the urge to cover it up with gesso! Believe me when I say it was a very strong urge.  I managed to work a little house into the upper left corner.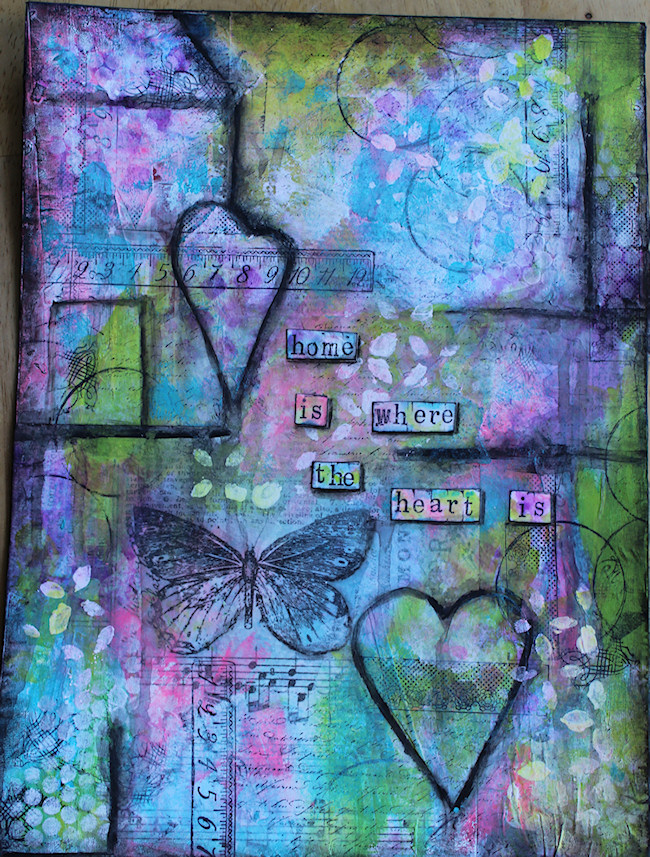 I can't say that I like this page as a whole, but if I break it into sections, there are parts of it I do like quite a bit.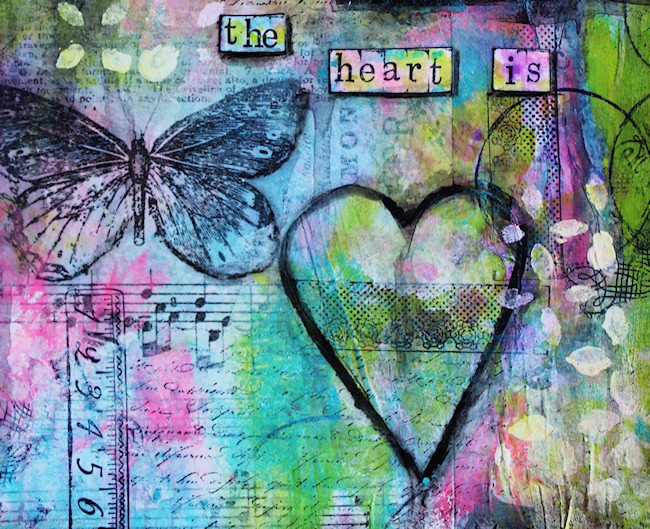 I do love the way the words turned out.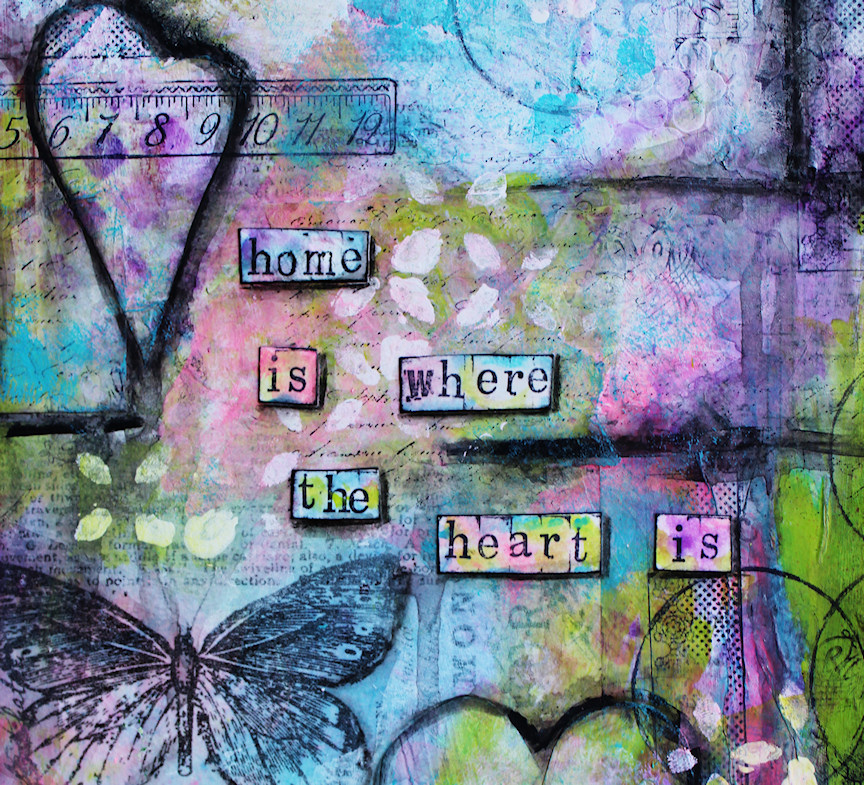 I love the colors, even though things got way too busy in some areas… at least for me.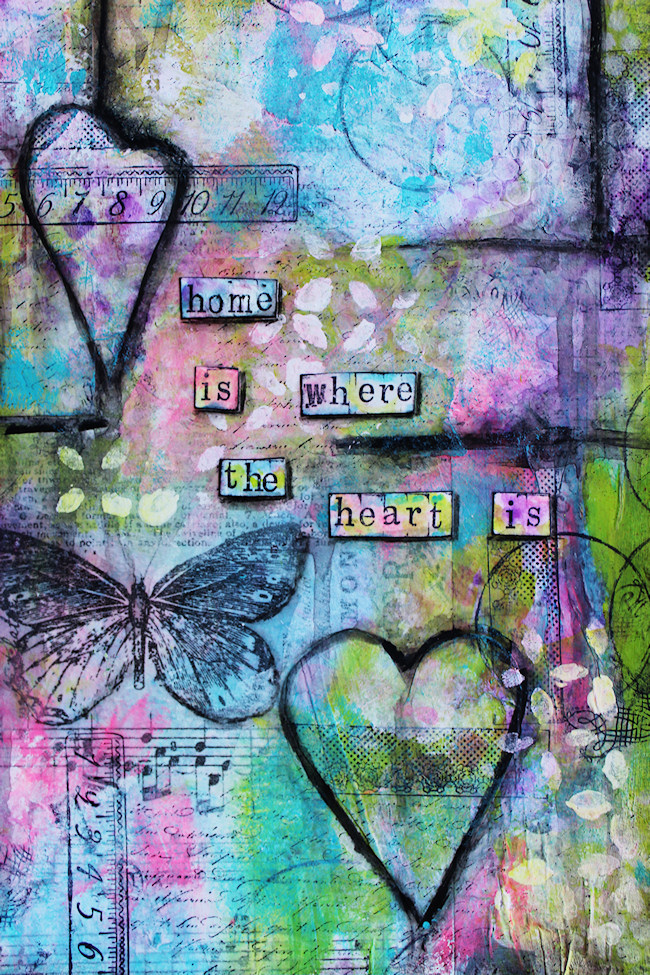 All in all, I'm happy I forced myself to do this and to share it with you, instead of hiding it away for only my eyes to see.
If the words from my word bowl inspire you to create something, please leave me a little note below.