30 Paintings in 30 Days – Day 1
Once again, I'm taking part in Leslie Saeta's Thirty Paintings in Thirty Days Challenge.  It begins today and I'm happy to share my first painting with you.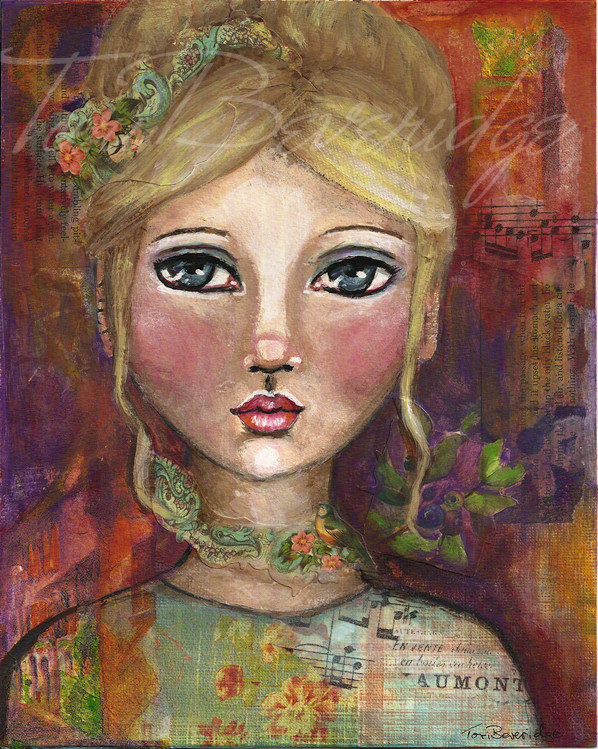 This is an 8 x 10 acrylic over collage piece, done on 140 lb cold press paper.
Here is a closer look at a couple of areas.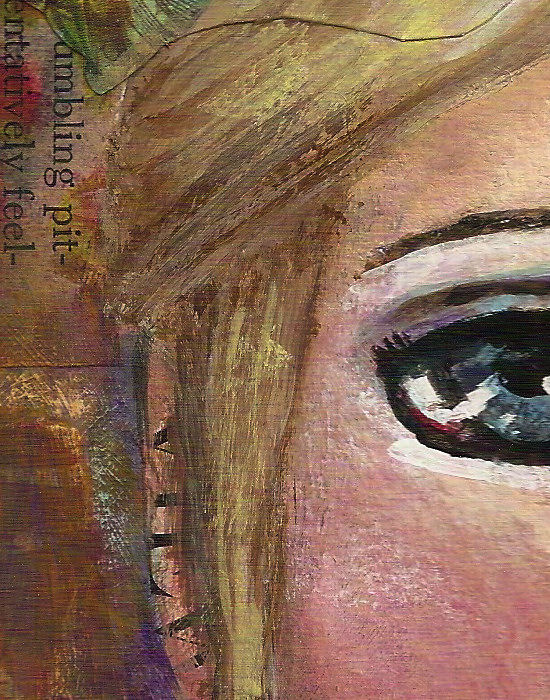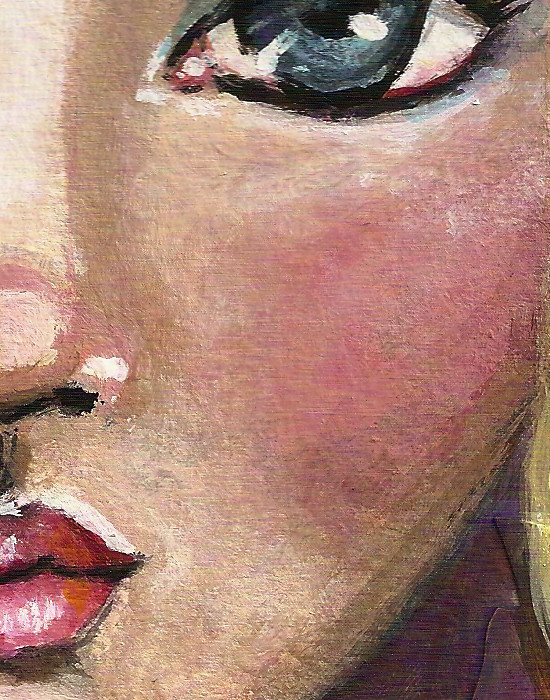 Thanks for having a peek today.  I'll be back tomorrow with another painting.  Until then, have a beautiful day and don't forget to visit 30 Paintings in 30 Days for links to what other artists have created today.
Oh my goodness!  I almost forgot!  It's also the beginning of 29 Faces.  I'm going to do my best to do as many faces as possible.  This painting is also my first face.