Be Your Own Angel
I was inspired to paint this angel by a Life Book 2016 lesson by Ivy Newport. It was suggested to make it a paint over of a 'selfie' to make it a self portrait. Obviously, I did not do a self portrait and my interpretation of the lesson is different. I did like one of the messages behind the lesson which was self love, which is so very important.
I didn't follow the lesson exactly, but it inspired me through every step.   I started with a collaged background on an 8 x 10 canvas panel, which I gessoed,sketched and painted over.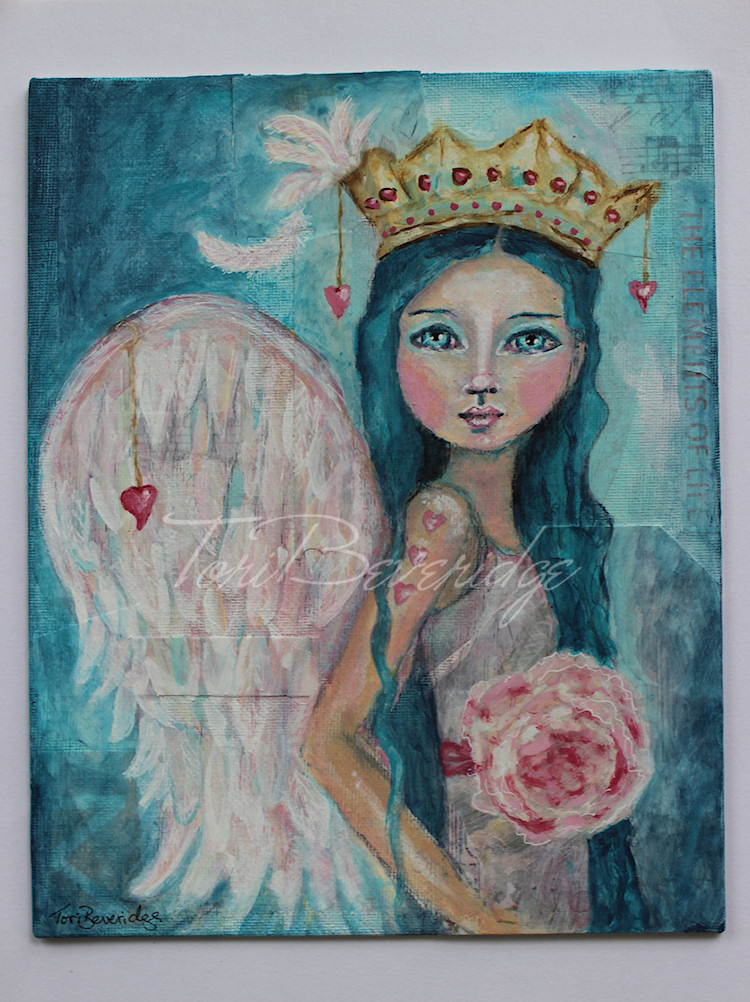 The lesson suggested using symbols which meant something to you.  I didn't think or plan what symbols to include and just went with the flow, ending up with music, hearts, feathers, flowers, the crown ( I really enjoy putting hats and crowns on some of my girls and have no idea why), and of course, because the lesson was to paint an angel, there is a wing.  Each of these symbols will mean something different to every viewer.  To me,  she is very waif like and frail looking, but she stands full of life, shining through the darkness, with pride and strength, surrounded by love and beauty.