Painting From Another Inspiration Stack
I enjoyed painting from the inspiration stack, which I shared with you last week, so much, that I decided to do it again.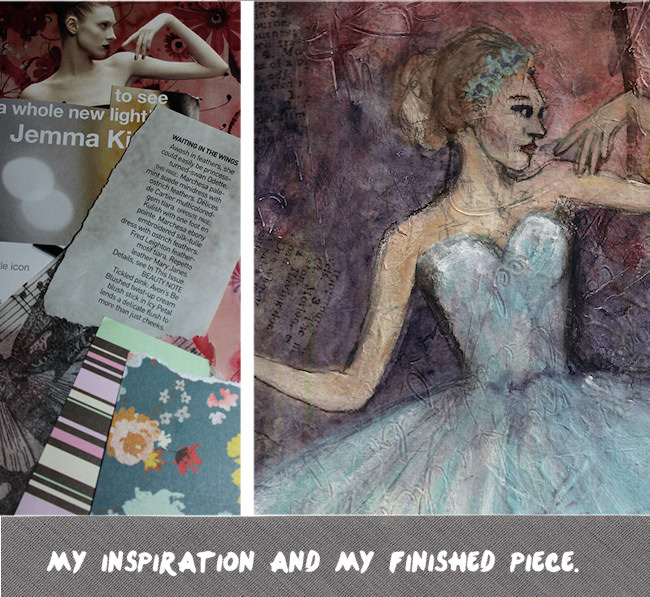 I loved the words in the text piece of paper:  "Waiting in the wings.  Awash in feather she could easily be princess turned into swan".  They became my first layer, written into a thick layer of wet gesso with a toothpick for texture.  I added the words on the piece of paper behind the text sheet also.  I used the aqua in the floral paper and a navy blue wash over the textured gesso once it had dried, along with some red seen in the large bottom sheet.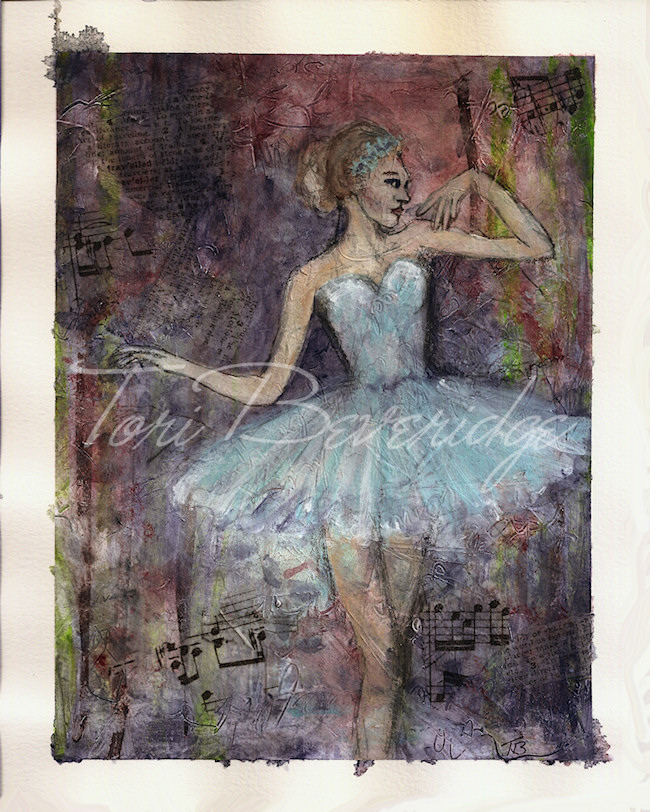 Green and brown bands of paint from the striped paper were added before I sketched in the girl.
I knew that she was going to be a ballerina when I began this, just by reading the text, because I used to dance and I love Swan Lake.  If you look closely you can see where I sketched her originally using graphite and watercolor pencil.  I didn't like the positioning so I redid her but couldn't erase some of the original lines completely.  You'll see the first hands (which were much better than the second ones!!) and arms, acting as a sort of shadow.  I decided I liked it, and left them rather than painting over them.  The music notes from the butterfly piece of paper were collaged in after she was painted, along with a bit of text, which I painted over to blend them into the background.
The actual painting is much more blue than the scan.  Here's a photo that shows a truer look at the colors, which still aren't accurate, showing up a little light.  I like both versions.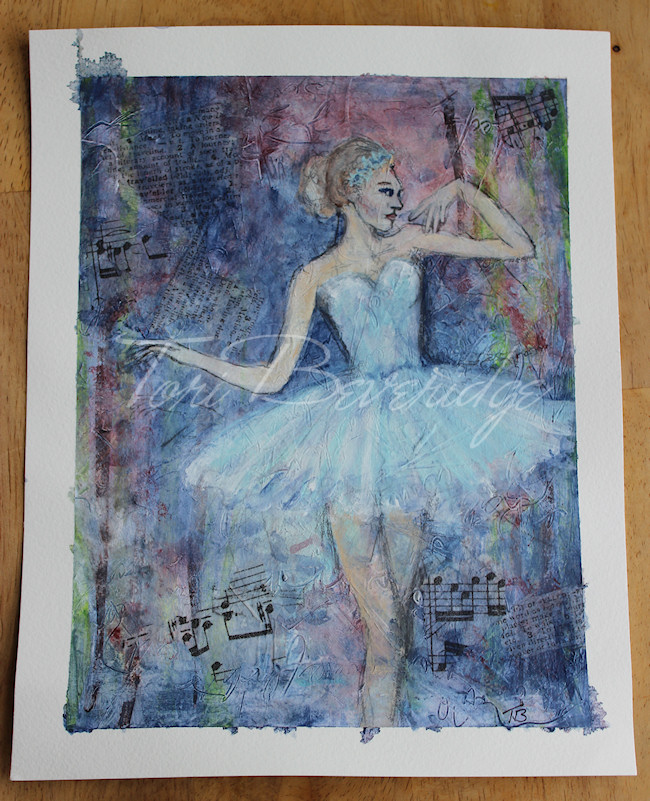 I'm really enjoying using this method of inspiration.  It's perfect when you don't know what to paint, or when you want to try intuitive painting, but don't know where to start.