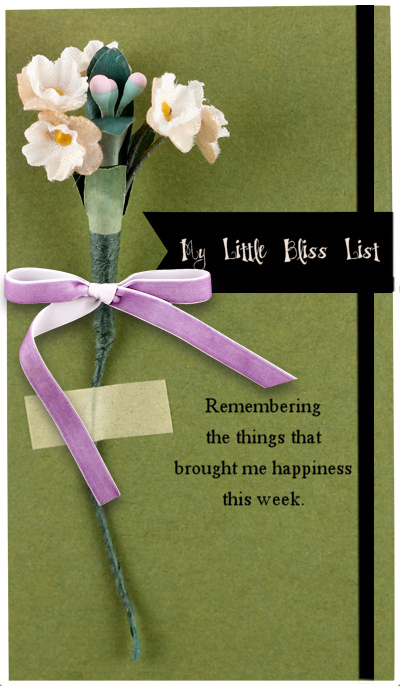 "Nothing is more important than reconnecting with your bliss.  Nothing is as rich.  Nothing is more real."  Deepak Chopra
We are by nature always on the alert for bad things that might happen.  It is hard wired into us.  It stems back to our basic instincts of fight or flight and survival.  This is why people can be so easily pulled into drama and negativity.  We remember the bad things that happen and quickly push the good to the back of our minds, because the good does not threaten us.  The negative happenings are meant to be remembered so that we can learn from them.  For example:  The next time we go hunting I won't get eaten by that sabretooth tiger like the other members of my hunting party by doing things differently.  However we're not cave dwellers anymore and dwelling on the negative and forgetting the good does not serve us very well today.  Problems can arise when we dwell on the negative aspects of our life and forget about all the happy things that happen every single day.
When I was regularly blogging, I had two blogs, this one, and one for photography, recipes, gardening and homesteading.  For awhile on my other blog, I took part in a blog hop called The Little Bliss List.  I loved it.  Every week, I would sit at the keyboard and remember all the good things that happened that past week;  the things that made me smile, comforted me and brought me happiness.  Bliss.  I began to recognize all the little blissful moments as they happened and realized how truly precious they were and how quickly they flit from our minds.  I began to look for those blissful moments, held on to them and recorded and remembered them.  Like all good things, the bliss list blog hop came to an end, but it left a lasting impression on me.
While I was gone from this blog over the past few months, I was planning what to do when I returned.  I decided to combine the best parts of both of my blogs and that includes My Little Bliss List.
On Fridays I will be posting My Little Bliss List to remember what made me happy that week.  The blissful things.
Simply making that decision and now, putting it into practice has brought me bliss.
Of course, there were many blissful moments this week.  Ordinary moments, such as laughing at the antics of the animals, gardening, gathering blue eggs in with the brown and white, pulling fresh Sticky Apple Cinnamon Rolls out of the oven (the house smelt heavenly for hours), being treated to a take out dinner (Mr. B. drove and picked it up, no delivery out where we live, always homemade out here, which is delicious but sometimes it's nice to have a break).
Ordinary moments but remember, as the Carly Simon lyrics say "these are the good old days".
I hope that you'll read along on Fridays, and perhaps even join in by leaving a comment about the blissful things and happenings in your life.  That truly would be bliss!
So… What made you happy this week?  Share your bliss.