30 Paintings in 30 Days – Paintings 9 and 10
Painting 30 paintings in 30 days is no easy task! I have three paintings that I am working on right now that are in various stages of "unfinishedness". Lots of layers and lots of drying time and a fair share of repainting or painting over things. They will be finished eventually, I'm just not sure when.
So I don't fall too far behind, I painted two more splattery, drippy watercolor faces.
Painting 9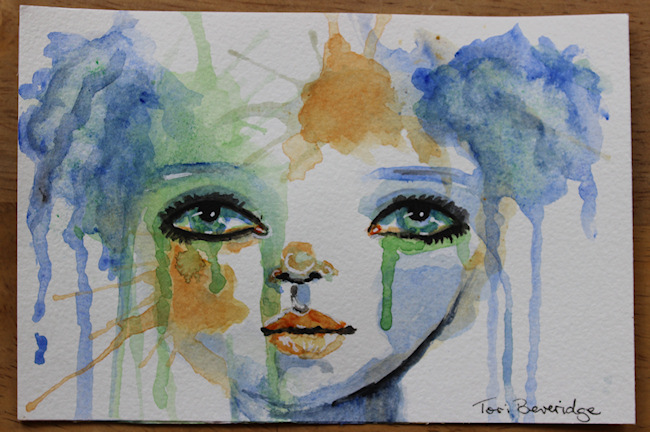 Painting 10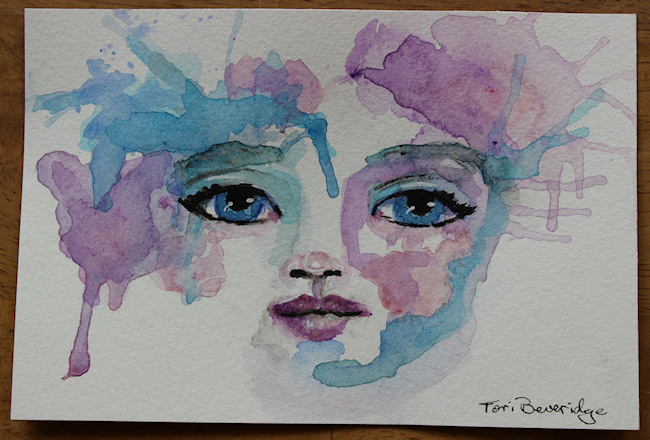 Thanks for having a peek today.  Have a beautiful day and don't forget to visit 30 Paintings in 30 Days for links to what other artists have created today.