Does This Ever Happen To You?
Does a painting ever take over your creative process to the extent that you can't work on, or think about painting anything else?  I've been dealing with this for the last couple of weeks.
Ten days ago, (ten days ago!) I posted this photo of a work in progress on my Facebook page.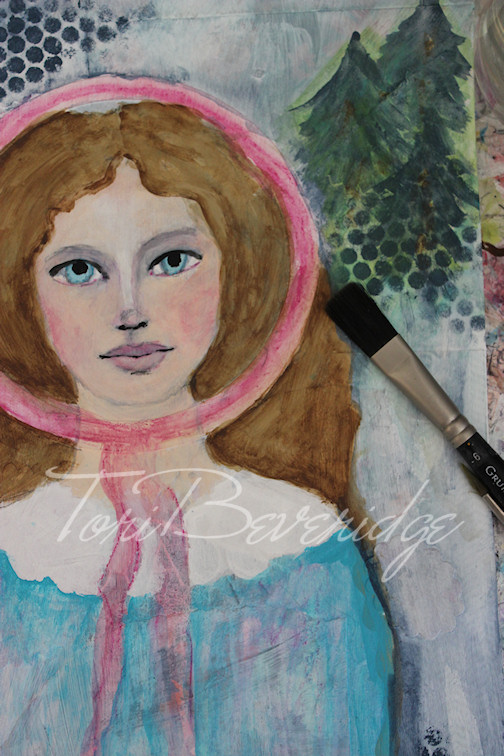 Little did I know then, what a fight I would have to complete this painting.  I painted little by little.  The red circle in the painting was my biggest stumbling block, because I didn't know what to do with it.  Maybe it would be a bonnet or a hood, or something else, or maybe it would disappear.  I decided to leave it, because the red against the green with the blue and white has started to remind of winter and I liked that idea.
It had taken a long time to reach that decision.  A few days in fact, and during that time, I found I couldn't work on anything else, even though I really wanted to.   I wasn't putting much time into this painting, probably because I didn't really like it, but, for some reason, I couldn't think of starting another painting.  I would stare at this one and then put it aside and go and do anything else but paint or sketch.
Like baking bread…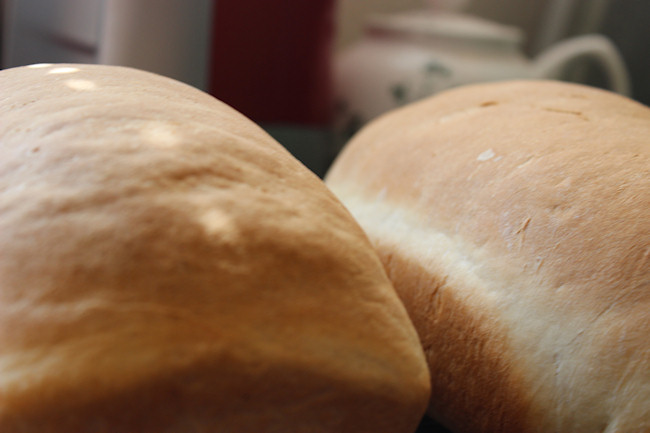 …enjoying the garden…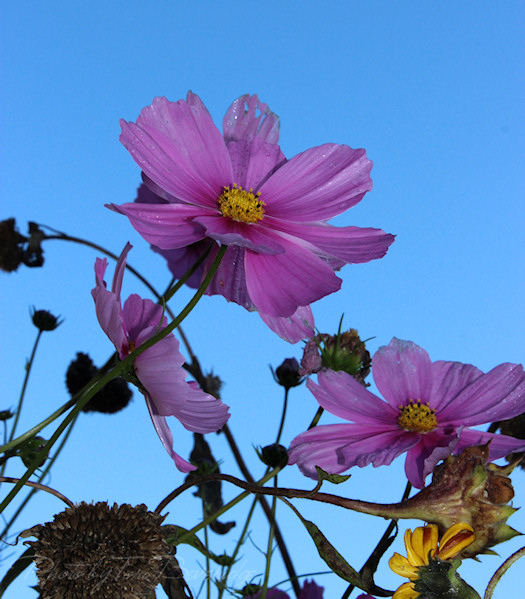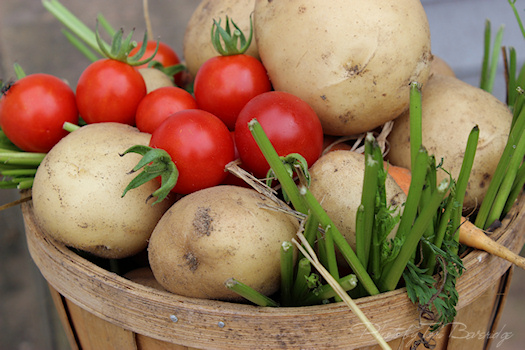 …and watching our two new little chicks run around with their mamas…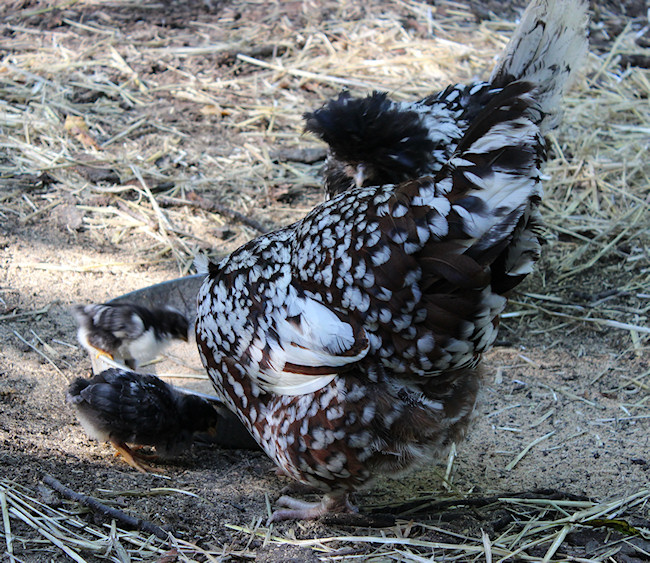 …and still that painting haunted me.  I have no idea why I couldn't move past it, and yet working on it was painfully slow, and I was uninspired.  "Maybe tomorrow I'll finish it", I would say to myself each night.
Every day I forced myself to work on it.  Little by little, I added little bits and pieces to it.  I added two sweet little deer, which I quite like.
Things started to progress a little bit faster once the deer appeared.  As you can see above, I had added some detail to the collar of the dress and had worked on the hair and the circle.  I had what I thought of as a brilliant idea to turn the circle into a dreamcatcher.
If you're saying uh oh, you're right.
Totally ruined!!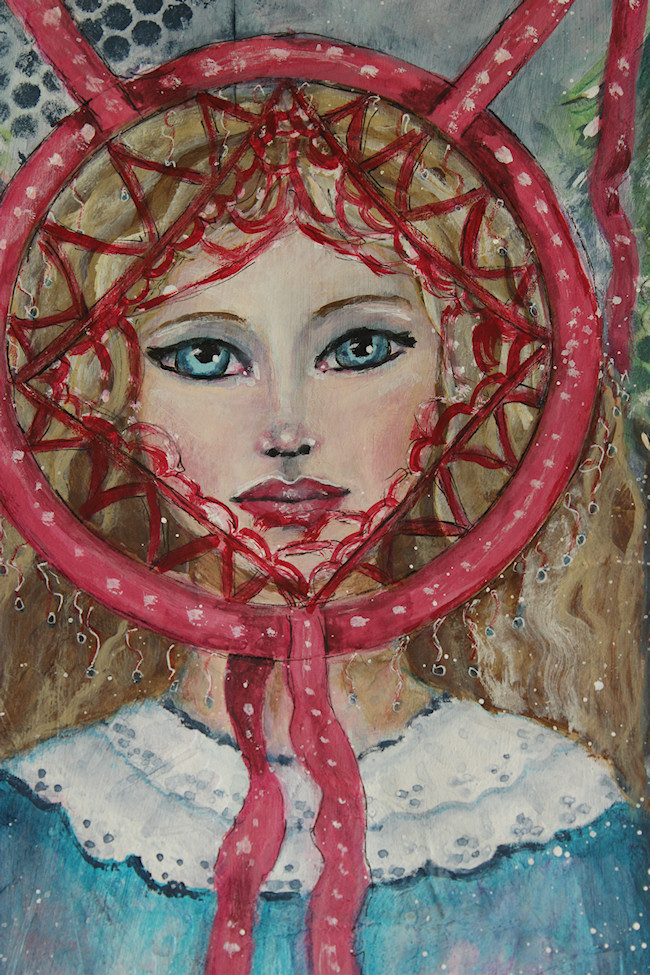 What I find amazing, is the amount of red paint I used before I decided that this wasn't going to work.  Or, maybe I was covering up her face so she wouldn't haunt me and I was deliberately ruining it so I would have an excuse to put her in the garbage file and move on.  It didn't work.  I still couldn't work on anything else.  I had to fix her face.
Out came the gesso…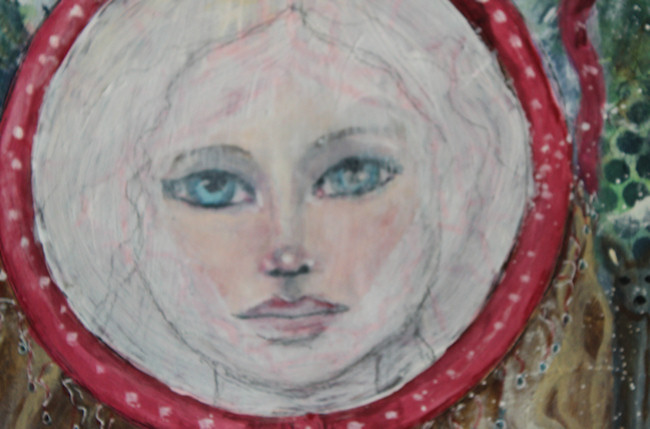 …and the red lines disappeared.
Repainting her face was easy, but still took me two days.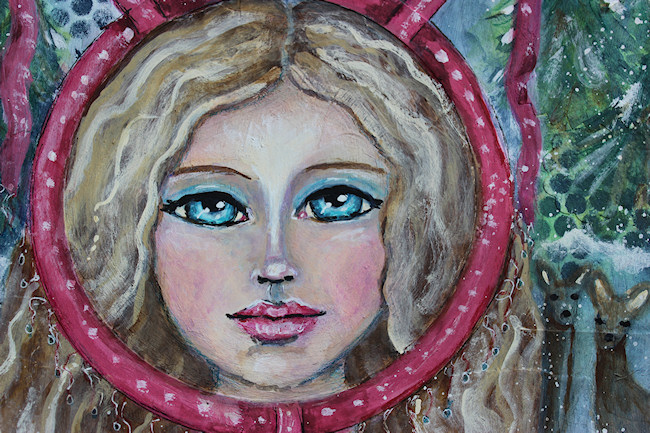 But.. finally… I can say she is finished!  What a weight off my back.  I could, and should, do more with the background, but that will have to wait for another time (if ever).  I'm eager to move on.  I don't know what it was about this painting, but it's curse has been lifted!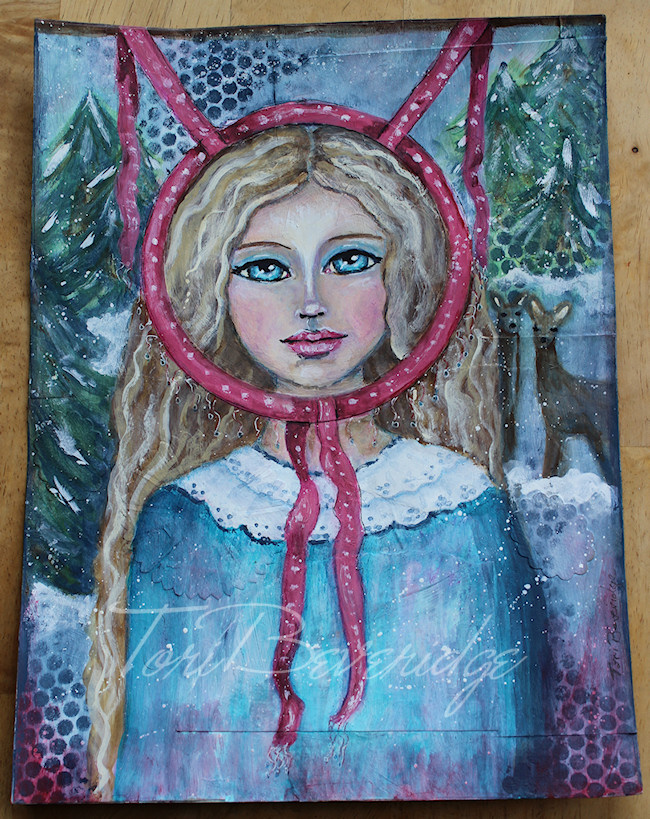 Thanks for having a peek today.  Have a beautiful day and don't forget to visit 30 Paintings in 30 Days for links to what other artists have created today.