30 in 30 – Painting 11
A simple and relaxing little painting of my favorite kind of northern, rocky shoreline.  I much prefer this type of view to tropical shorelines.  Unless it's winter, then I'll take the tropical beach.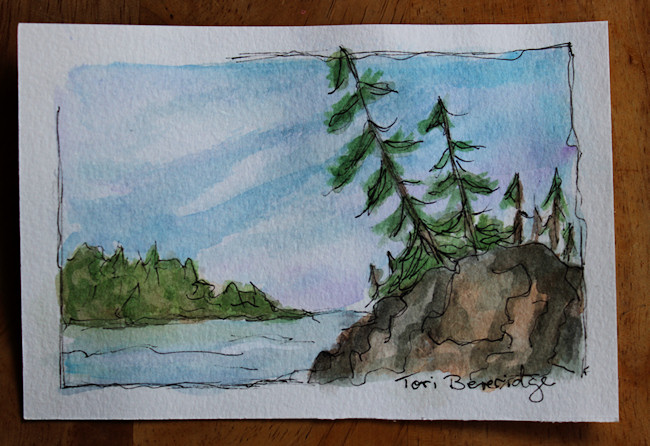 Thanks for having a peek today.  Until next time, have a beautiful day and don't forget to visit 30 Paintings in 30 Days for links to what other artists have created today.